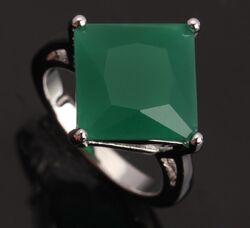 Balthazar's Ring was the mystical ring that belonged to the Merlinean sorcerer Balthazar Blake.
Description
It is a silver ring that has a green olive peridot gem (with 4 cuts) embedded on it. The ring shines with a bright yellow glow whenever he channeled his sorcery through it.
History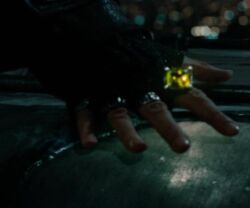 The ring was presumably given by
Merlin
to Balthazar after he fully mastered his
sorcery
, and became the conduit for his magic since then.
Powers and Abilities
It has all the powers as other standard magic rings.
Gallery